20 Year 11 Students achieved Distinction in the prestigious LAMDA Public Speaking qualification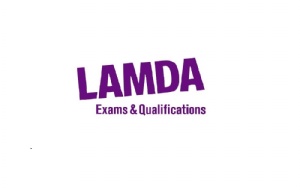 The London Academy of Music and Dramatic Arts is a world-renowned exam awarding body which specialises in the transformative power of the dramatic arts. The qualifications it offers specialises in training students in their performance and public speaking skills promoting creative, authentic and confident communication. While LAMDA exams cover a range of disciplines, we at St. Mark's currently offers the qualification in: Speaking in Public.
For the past 12 months, students now in Year 11 have been training intensely for their qualification. Whilst having weekly sessions, as part of the programme students also had to contribute to the wider life of the school such as assemblies, mentoring, form time activities where they are encouraged to apply their learning across the wider school setting.
On December 10th, 20 Year 11 students took their final exam and performed exceptionally. The examiners were in awe of their passion, drive and authenticity in their speech writing and performance. We can now proudly confirm that all students achieved Distinction​ in their qualification. Congratulations to the following students who performed so well:
Eugenie Linhinya - Kieron Rose - Ellaina Somasekeram - Natalia Turek - Harrison Clarke - Massimo Cruz - Emma Nagle - Cara Stanislaus - Joancia Colaco - Sheniz Kariyawasam -
Adam Mascarenhas - Diyara Seneviratne - Valentina Barbosa De Saldanha E Silva -
Natalia Bujak - Shawn Dsouza - Edric Ignacio - Claudia Puchyr - Alicja Rzepinska -
Rihanna Mae Del Rosario - Julian Piotrowski
Please enter some content for your news story here.